Summary
Menlo Security is a seven-year-old Series D global cybersecurity startup. We know culture happens either by design or default. Rosemary J. Fantozzi, VP, People and Places, and Principal at Daimler Partners, Melissa Daimler, will share their insights on why the executive team chose to double down on defining the mission and codifying Menlo Security's values and behaviors during the pandemic. During a crisis, our strengths and our weaknesses get illuminated. There is an opportunity to leverage the strengths and address the gaps.
Learning Objectives
How to define and position culture as a way to accelerate business results
Where to start and how to organize the process for defining your culture
How to make sure your direction is on track
Rosemary J. Fantozzi
As VP, People and Places at Menlo Security, responsible for the end-to-end employee experience including recruiting, people operations and workplace services. Previously, Rosemary held numerous HR leadership roles at both late stage start-ups and large multinational organizations including Symantec, Twitter, Otsuka, and Chevron. She holds a Bachelor's degree in Sociology and Labor Studies from Hofstra University, and a Master's degree in Industrial and Labor Relations from Cornell University. Rosemary lives in Mountain View with her partner and little boy.
Melissa Daimler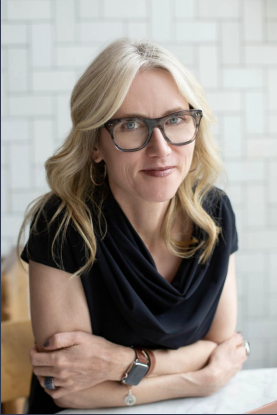 Melissa has been an executive at high-growth companies for over twenty years. She is now Principal of Daimler Partners, working as an advisor, facilitator, and executive coach. Her primary focus is on helping leaders define and operationalize culture. 
Prior to starting Daimler Partners, Melissa was an executive who experienced multiple leadership viewpoints throughout her career. She led HR for a fast-growing venture-funded startup. She created and built Learning & Organizational Development functions for Adobe, Twitter, and WeWork. She built a coaching company while also the first employee of Coach University, one of the first leaders in the coaching field. Her experience as an executive and now as a consultant includes coaching executives, helping teams work more effectively, and building scale-proof organizational processes.